Buyers
Do You Need A Buyer's Agent?
The Internet has changed the way we do everything. The real estate industry has changed along with it. Most buyers now start their home search online. You can find home listings, mortgage rates and even your credit report online. But while this gives you some good insight, you still need to know how to put all this information together to build a coherent plan of attack. The Cobb Realty Group can help you do this. And a buyer's agent represents you
FREE
of charge. Their commissions are paid by the seller.
Why do you need a buyer's agent?
A buyer's agent will be someone who is representing YOU and only YOU. From the very first meeting, we will listen to your ideas, needs, wants and financial goals and then work with you to achieve these. Your Cobb Realty Group buyer's agent will have a fiduciary duty to protect your interests and not the interest of the sellers. We are your personal representative in the process and handle all the negotiations for you, ensuring you get the best sales price and terms possible.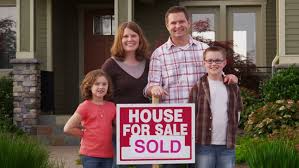 We Understand the Process
Buying a home is exciting but we understand that you have concerns too. The Cobb Realty Group will be with you every step of the way to make sure you understand each step and are comfortable with your decisions. We not only negotiate the price in the offer, but represent you during the escrow period too. You will have a home inspection. There might be repairs needed. This could involve a request for repairs and further negotiation. Other issues which might occur during escrow include insurance quotes, appraisal problems, and title discrepancies. All situations we as your buyer's agent are prepared for, and we have experience in solving. Can all problems be solved? Of course not…but your Cobb Realty Group buyer's agent will have the experience and resources to guide you during the entire process. In the rare occurrence when it becomes necessary to cancel the purchase, your buyer's agent will handle that for you as well. We have a duty to protect your financial interests in all instances and at times it becomes necessary to move on.
Ready to Get Started?

While the Internet offers many tools which give the consumer more information than ever before. Listings and mortgage calculators are tools which can save a buyer time and trouble, eliminating options online and maximizing their time. If you are a first time home buyer….or even if this is your 50
th
property purchase, contact us using the
"Contact"
tab on this webpage now for our
FREE
First Time Homebuyers Guide. This Guide will give you valuable insight into the process and help you begin your dream of homeownership. Using an experienced Cobb Realty Group buyer's agent will take the burden of the process off your shoulders so all you need to do is pick out the new carpet.